IC24's People and Culture Team crowned HR Team of the Year at the Kent CIPD Awards
An awards ceremony was held in Ashford on 3 October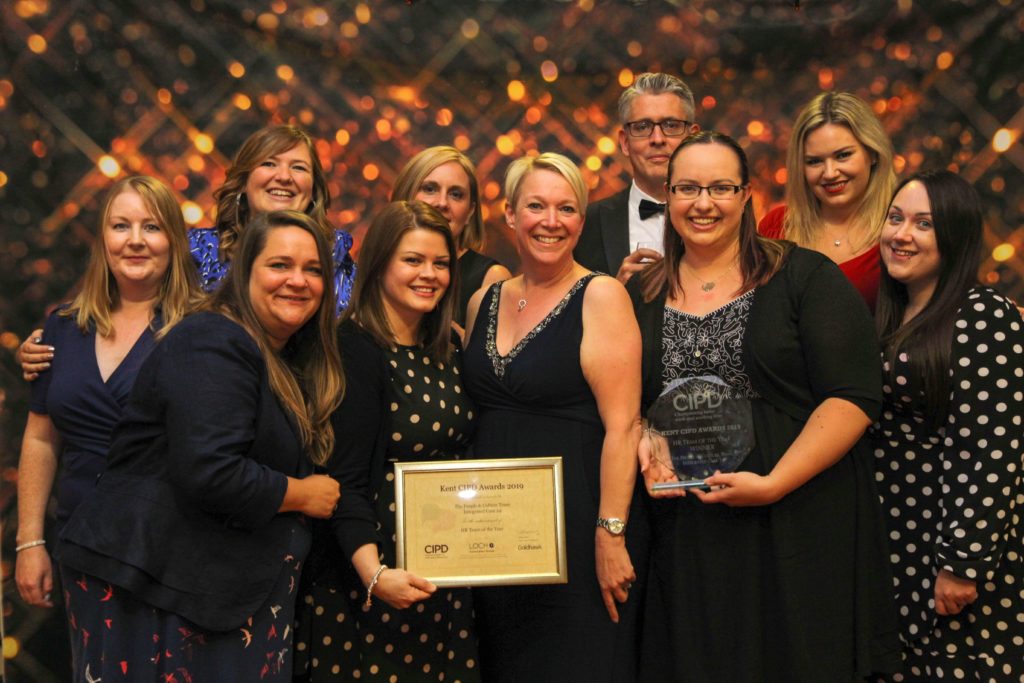 IC24's People and Culture team is celebrating being crowned HR Team of the Year at the Kent CIPD Annual Awards. 
The awards, which were held at the Ashford International Hotel on 3 October, celebrated the best of human resources and learning and development from organisations across Kent.
Our People and Culture team is made up of the recruitment, learning and development, employee experience, HR business partnering and administration teams, who work across our services not just in Kent, but Sussex, Essex and Norfolk too, covering a total workforce of around 1,500 people. 
Over the past year the team has delivered some key projects, including the development of our new careers website to attract new candidates to the organisation, improved induction and onboarding and an enhanced learning and development platform to support people with their development, as well as a raft of health and wellbeing initiatives. 
Jo Mills, Director People and Culture at IC24 said: "I am so proud of everything we're achieving as a team but also as an organisation. We've built an amazing team full of talented and driven individuals who are prepared to give their all for our patients. Although not directly patient facing, our people plan has the patient at the heart of what we do recognising that happy people lead to happy patients. My thanks go to every member of the team who have made delivering our plan possible. Of course, everything we are doing is only possible with the organisation's support; from colleagues and their involvement in our initiatives right through to the Board and Executive Team support for innovation. Next week we are running our first 'Values Week' and this is a wonderful way to start it; with a true celebration of a team who are living our values and making a difference."